Accessories
Sanders offers a range of marine products that both complement and enhance your new and existing sails. If you would like to receive any more additional information on any of our accessories then please feel free to contact us with your questions to [email protected].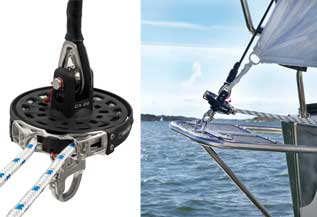 Gennaker & Asymmetric Furlers
We supply all makes of furling hardware to suit an array of sails in your wardrobe; including everything from the increasingly popular code zero to that of the everyday cruising shute.
We also offer a variety of well-known brands such as Facnor, Karver, Harken, Ronstan and (as shown) – Selden.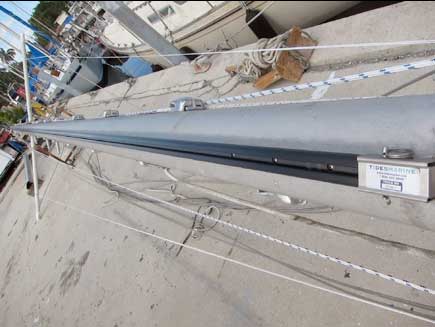 Tidesmarine Track
Tides Marine Sail track is a high performance, low friction mainsail track and slide system designed to handle the increased loads and demands of today's fully batten mainsails. There are no moving parts to lubricate or repair and no joints to catch of jam your slides against.
In summary; it is a cost effective, neat and incredibly efficient way to add a batten car system to your mast without having to fill in all those holes.
Costs can be kept down, as it can be fitted without climbing due to the continuous length of 'UHMW-PE', which can be fed up the existing grove of your mast from the tack.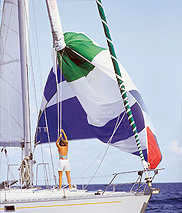 ATN Spinnaker Sleeves
"The problem is not to hoist the sail, but to get it back on the boat". No truer words were said when referring to spinnakers, especially when you are short-handed.
This is when the spinnaker sleeve make the average sailboat owner, into a great and efficient one. The porous sleeve allows for easy, minimal residence up and down the spinnaker, making it the best sleeve out there.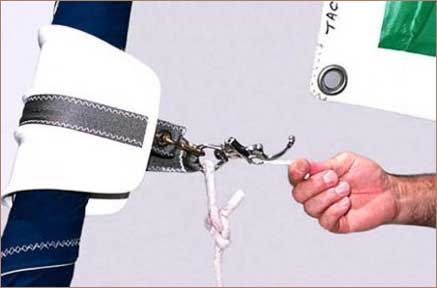 ATN Tackers
Manufactured by the same company that design the spinnaker sleeve, the 'Tacker' is a must have if you fly your cruising chute off the stem of the yacht.
The tacker fits around he rolled up headsail retaining the tack of the sail and thus preventing it from flying to leeward. This increases the efficiency of the sail as well preventing possible damage to the pulpit and navigation lights.