It is with great pleasure that our first edition of meet the sailor is with that of last week's Cervantes Trophy Class 1 and overall IRC winner – Gilles Fournier. Gilles is co-owner and skipper of Pintia – a J133 out of Le Havre in France and is one of the most successful sailors on the RORC circuit with an incredible sailing history.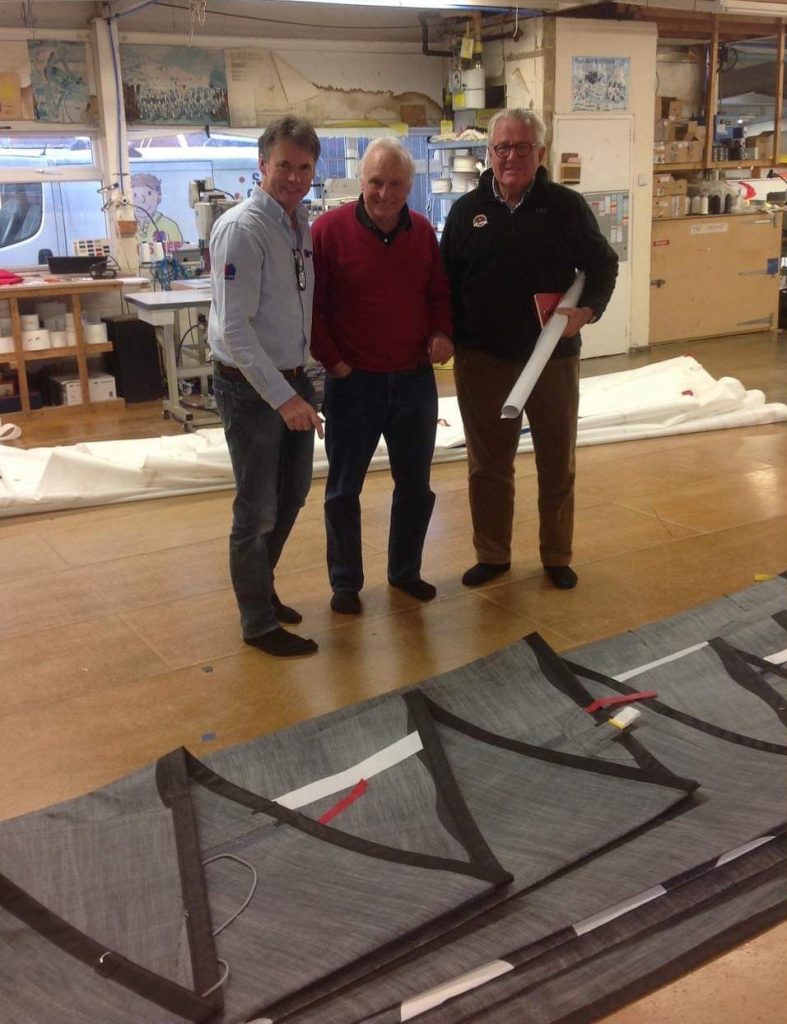 Congratulations on your class and overall IRC win at the Cervantes Trophy. When you have a race over 16 hours long, I am sure there are a lot of moments that contributed to your victory; but can you think of one key moment that was most pivotal to your success?
Gilles: The course was fairly straight forward and nothing very special except the Needles lighthouse rounding: in 1991 at the same place we hit the wreck there and our boat 'Xerius' – a carbon Nomex Two Tonner for the Admiral's Cup sank in 3 minutes. Since that fateful event, we never used again the passage between the lighthouse and the wreck until last Saturday, not a reason for winning, but an illustration of our willingness to do our best!
You have been a loyal customer to Sanders Sails for a number of years, which we are very thankful for. What were your reasons for choosing us as your sailmaker?
Gilles: I have a special relationship with Peter, with a strong trust for his technical understanding. You also keep track of my requirements and there is no need to repeat our needs for further orders.
Your mainsail and headsails are made of GPL Lite Skin, which is very popular with many of our offshore racing boats. What do you think of this sailcloth? Have you found them durable, fast, light, effective?
Gilles: We started to use GPL Lite Skin with Sanders in 2015 and have been very happy for mainsails and jibs. Good holding shape and good durability, back then (2015) it was an excellent compromise for offshore, during my last visit to your loft I discussed with Peter and the team the possible lighter alternatives that you are now trying.
How important do you think it is to have a good relationship with your sailmaker and how has this helped you design the sail wardrobe you use so successfully today?
Gilles: For competitive sailing the sails are the most important pieces of equipment to succeed; also it is a big part of the budget, having a relation with your sailmaker based on trust is a must for consistent success, trust for the quality of the sails, trust for fair commercial conditions, trust in the capacity of the sailmaker to propose available technical improvements, all that is present at Sanders.
What are your plans for Pintia this year? Have you got a busy calendar ahead?
Gilles: Our racing schedule is mainly based on the Fastnet with preparatory races and Cowes Week. We enjoyed Cowes Week very much last year and we are coming again; not a very ambitious program…remember we sail for fun!